JP0878 - Front Force 10 2-Piston Aluminum Caliper Disc Brake Kit [SS Only]
Price:

[$1374.989 (US$1306.24)]
Disc brake kit with Force 10 SportTwin 2-Piston Aluminum calipers and 12" rotors. For 5 lug Cobalt only, (SS).

Directional curved venting, 1.0" thickness, Slotted and Cadnium Plated, Includes all hardware, bolts to stock spindles, Calipers come with clear anodized finish or polishing/powder coating available.

- Includes Force 10 SportTwin 2-Piston aluminum calipers.

-Includes high performance pads.

-Includes Turbo slotted rotors with Xtra Life plating.

- Will fit Cobalt SS (5 lug) only - will not fit regular Cobalt (4 lug).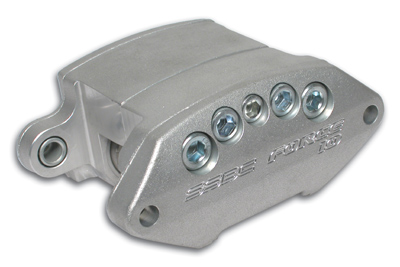 Standard Finish Caliper Shown Above.