JP0903 - JBP Aluminum Air Dam [Cobalt SS]
Price:

[$151.8 (US$147.25)]
The stock air dam is great for regular driving. But we all know that the Cobalt SS/SC has the makings of an incredible performer. The stock air dam flexes a great deal at high speed; even much so at low speeds. Our replacement air dam carries and extra 2" surface area, thereby, allowing more air to cool the coolant available in the surge tank, heat exchanger and after-cooler.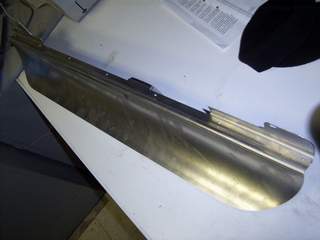 The JBP Air Dam is precision laser-cut and engineered from 6061 sheet aluminum. A reinforcement angle is punch-rivoted to bridge the JBP Air Dam to the aftercooler to promote less flex (if any at all).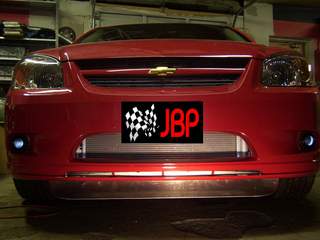 This piece is not only absolutely beautiful and a visual upgrade, but it can be clearly witnessed at a distance from vehicles approaching the Cobalt SS/SC. CTM testing proves to be extremely beneficial for keeping heat temperature down 33% across all aforementioned components: Its all part of our air management system.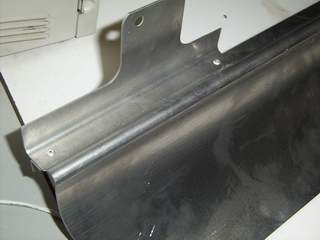 There is a 4.0" ground clearance from the bottom of the air dam.

Need more than just the JBP Air Dam? Check out our JBP Air Management Kit!