JP0905 - JBP Engine Fuse Box Cover [Cobalt]
Price:

[$31.9 (US$30.31)]
Get rid of the plain-jane fuse box cover, and add some flash under the hood! Manufactured out of brushed 6061 Aluminum, our brushed Fuse Box Cover adds that sophisticated look under the hood. Edges are crisp and contoured using sophisticated CNC punching to match all the lines and (+) battery terminal cover. The JBP logo is also engraved with the utmost care and attention to quality to show that the customer demands the best under the hood.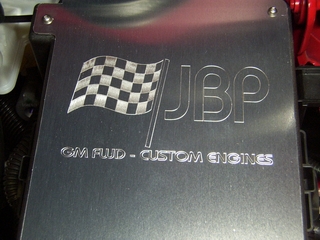 The brushed 6061 Aluminum cover comes with simple instructions, pure stainless steel M3 metric bolts, washers and nuts.