JP0906 - JBP Strut Tower Brace Kit
Price:

[$130.9 (US$124.36)]
GM spent a lot of time to make sure that the Cobalt SS/SC saw a great deal of suspension tuning at N?rnberg-Germany; Provisions for a strut tower brace was left to aftermarket resellers.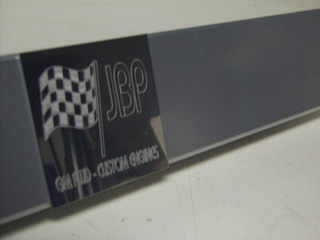 JBP performed a tower flex analysis and shock movement to create a strut bar that is superior to anything on the market. Most companies will make a bar that just fits. We do stringent testing and use precision instruments to calculate how the vehicle can benefit from our strut tower brace.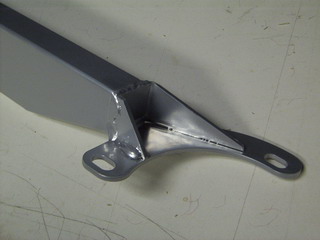 The JBP Strut Tower brace is made from CNC laser cut 14 gauge steel. Our key to design is a 60degree relief at the tower mounting point, which makes the brace 11% stronger than the DC Sports strut brace and 48% stronger over no bracing at all.

Finished in a eye catching silver aluminum powder coat, and topped off with our polished engraved logo, you are guaranteed a product that functions as well as it looks.